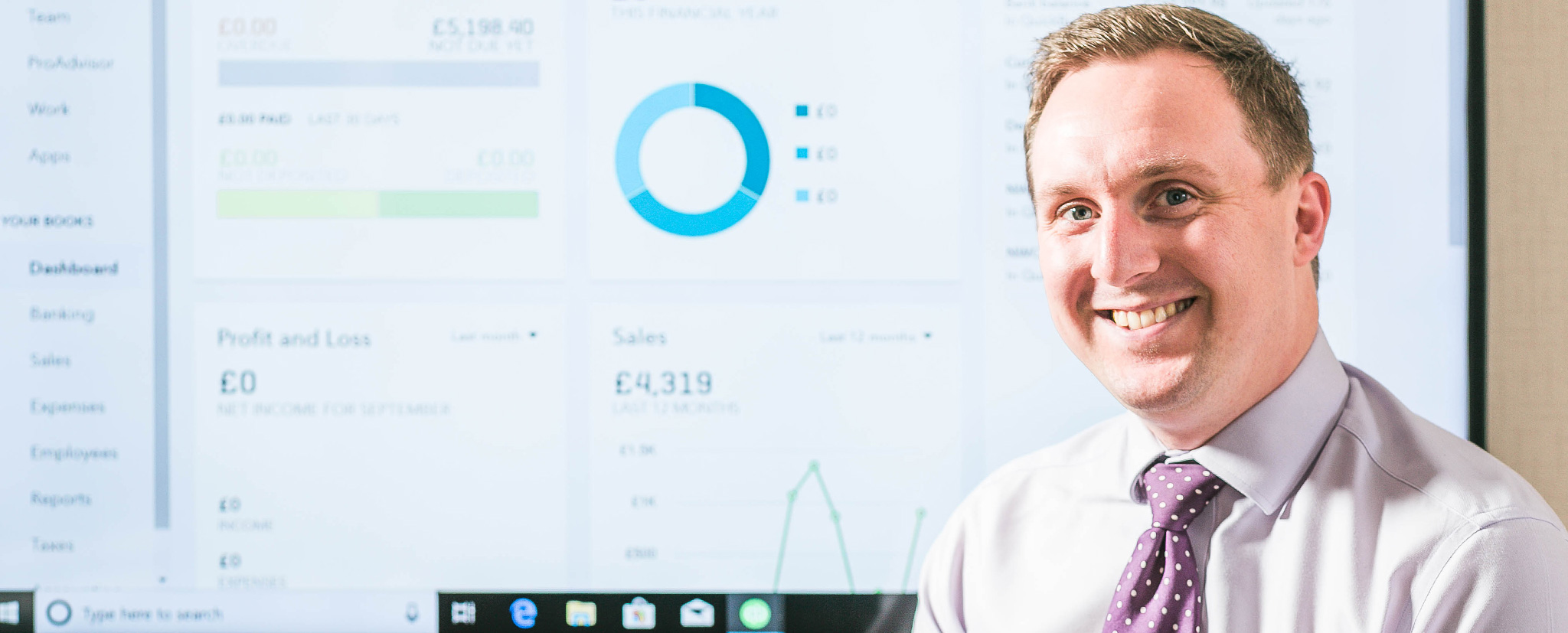 Switching to the cloud has many benefits and it has an even more positive impact if you move to a platform with which your accountant has an official partnership.
We are pleased to offer our customers the world leading cloud accountancy package QuickBooks with its ability to transform business finances.
Many of our customers have already moved to QuickBooks and we have had excellent feedback from them. The system is ideal for small and medium-sized businesses.
QuickBooks allows you to:
Input and access your information from anywhere and always be up to the minute on your financial performance
Keep your books up to date in an intuitive and convenient manner
Keep on top of VAT, expenses, cash flow and payroll
Have more time to make money and get on with your business and your life
Transition smoothly from other accounting software
With Quickbooks, updating your books and issuing invoices is no longer a chore – making it more likely you'll be paid quicker and have the time and confidence to develop your business.
We carried out extensive market research before deciding on QuickBooks as the best option for the digital future. It is very user-friendly, offers exceptional value and the platform benefits from ongoing investment.
Other accounting software
Although we have chosen to partner Quickbooks, we still provide accountancy and tax services for clients who use other software.